Library Box Project in Laos
In Laos, educational opportunities are severely limited by a lack of access to books. Parents, many of whom make less than $2.00 USD per day, simply cannot afford to buy books for their children. Even in local villages, there are no libraries or book stores, precluding children from a chance to develop reading habits or skills. The lack of basic learning materials impedes students' right to a quality education and to reach their full potential. EDF-International, therefore, is initiating the "Lao-Library 1000" campaign. The campaign aims to deliver 1000 + portable libraries to Laotian children in order to empower them with rich imaginations and intellectual prowess.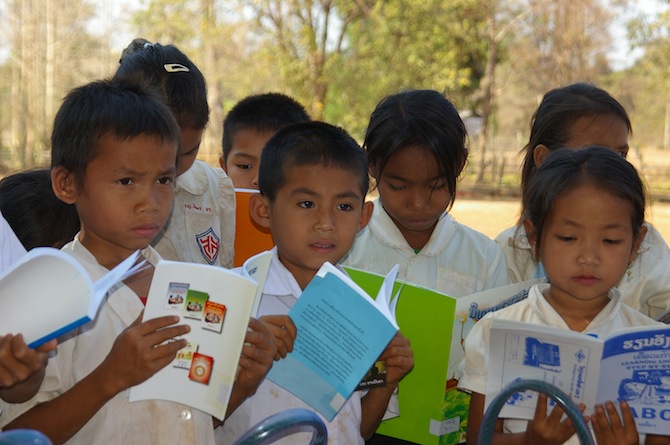 Library Box and Books:

Because the lack of space or no space at all in schools and classrooms, EDF-Lao created Library Boxes. The Library Box is a portable box (usually it is 80cm by 60cm by 25cm) used to store numbers of Laotian reading and learning books to provide reading material for primary and secondary schools in rural and remote areas. The selection of books, geared toward readers ranging from 6 to 16 yrs old, are those recommended by Laos National Library. This project is unique in that the Library Boxes are portable and do not require much space and thus can be easily deployed as situations require, and are ideal in small and overcrowded classrooms.
What will Library Box donors receive?

The joy of giving!
1. A dedicated Library Box in your name—your name (any name or names you which to include) will be on the box in English and Laotian Language. This is so that the children/teachers can recognize and be reminded of their donors.
2. Report and Photos—you will receive photos of your library Box(es), students, teachers, and school as well as a report.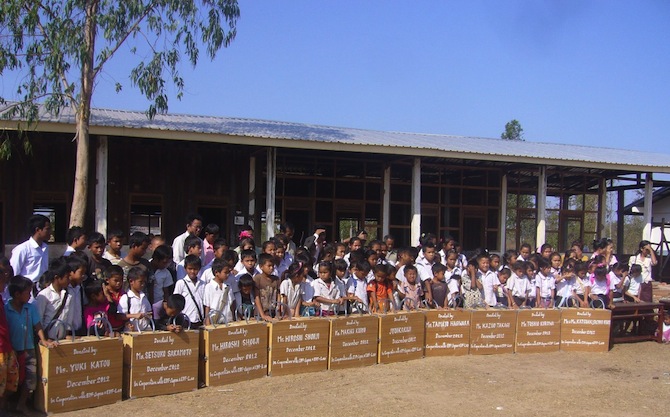 Support Today! To give them a better education and a better future! The price of a Library Box including books is $350 USD